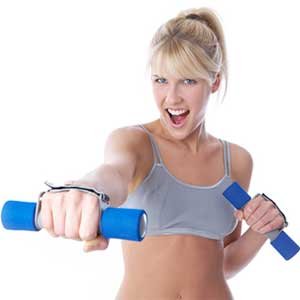 First, what kind of shoes are you wearing? Are they specifically designed for walking? Also, are you stretching adequately? And finally, are you strengthening your shin muscles? I know that I had a shin problem the first time I walked in awile. I do step most of the time, and I really had sore shins when I walked. You might try icing your shins after you walk, but that is treatment of the symptoms, not the cause. Really work on shin exercises, and check your shoes. After four weeks, you should not still be getting such bad pain.
I have started walking about 4 weeks ago. I use to walk all the time and am trying to get back into the habit. The problem is, after a short time, my shins hurt REALLY bad. Some days I have to stop and sit before I can continue. I walk at a fairly brief pace (at least 4 mph). If I slow my pace, my shins still start hurting, just not as quickly. My SO says it is just that my muscles are not use to the walking, but after 4 weeks, I would think they would start getting better, but they are not. Any ideas why my shins hurt so much?
In addition to stretching, buying good shoes, and strengthening the muscles of your lower leg, you could try walking on a softer surface than pavement (e.g., a track, or dirt paths). You also don't mention how often you've been walking in the last 4 weeks. If you walk every day, you may not have given your muscles and joints adequate time to recuperate. The solution to is simple: take days off. If you still want to do something aerobic, try swimming or water aerobics (if you can handle the boredom, treading water is good exercise); these activities are easier on the joints.