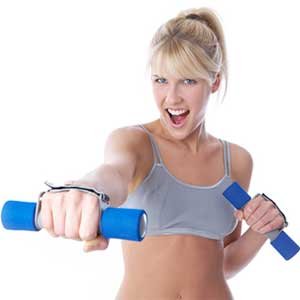 I'm having a few problems getting my flat stomach back after having a child (16 months ago now). It's still stretched and flabby. Am i wasting my time hoping that excercise can tone it back to its flat pre-childbirth state (and will the skin always be this stretched?). Is my only hope surgery? As you age, there is a tendency for all people to get fatter in the lower stomach.
Look at all the 50-60 year old people around. They didn't always look like that. Also, most women tend to retain a little fat after childbirth. Perhaps it is just because of the change in lifestyle that occurs. Exercising will reduce fat, but the exercise has to include low level cardio-vascular work performed for a reasonable length of time. Also, I think the effort you have to place in exercise has to increase, which is very difficult for young mothers who now have new responsibilities.
To really get back a flat stomach, I think it takes doing three cardio workouts a week and three weight training sessions a week. I also understand that for most young mothers that prescription isn't entirely feasible. Unfortunately, that is what it takes. Surgery is a short term solution. After a few years, the same problem reoccurs because you have not dealt with the fundamental problem.